A local history and genealogy site for Wimpole, a village and parish in South Cambridgeshire
Curated by Steve Odell



Harry Collin
Remembered with Honour

The Wimpole and Arrington War Memorial.
A local history and genealogy page for the Parish of Wimpole.




In memory of

Harry Collin

Private 13669, 11th Battalion,
Suffolk Regiment

(Arrington)

Died: Sunday 26 August 1917
at the 3rd Battle of Ypres (Passchendaele)

- Lest We Forget -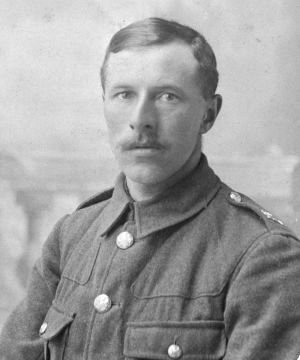 Born: July 1884 Arrington, Cambridgeshire.
Baptised: 27 July 1884, St Nicholas Parish Church, Arrington.
Enlisted: Cambridge (September 1914).
Died: Sunday 26 August 1917.
Killed in Action: during the Third Battle of Ypres [Passchendaele].
WW1 Theatre of War: France and Flanders.
Husband of Mrs L.F. Collin of 50 Whitcomb Street, Leicester Square, London.
[Note for family researchers: Many of the official records (including some military, the CWGC site and the 1911 Census) give his surname as "Collins". I've gone with the Arrington parish records which clearly show his baptism, his parents and extended family as "Collin" without the 's'. This is confirmed by the Wimpole and Arrington War Memorial and the

Cambridgeshire County War Memorial in Ely Cathedral (image below)

. I've therefore used 'Collin' throughout this page.]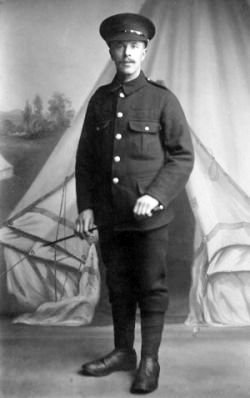 Family Background
Born in Arrington, Harry Collin was the second son of William Grey Collin (1845-1923) of Arrington and Jane Collin, nee Bullen, (1851-1922) of Wimpole. He was brother to Caroline, Ernest, Florence, Fanny, Louisa and Jemima.
The 1901 census has the family living at Church End in Arrington with William employed as a Bricklayer and Harry as a Bricklayer's Labourer. In the 1911 Census [below], Harry is shown employed as a Domestic Gardener.
Military History
Harry enlisted in Cambridge in 1914 soon after the war started and subsequently went with the battalion to France on 10th January 1916. He was killed in action at the Third Battle of Ypres (known as Passchendaele) at Malakoff Farm during fighting near Hargicourt on Sunday 26 August 1917. He was laid to rest at the Hargicourt British Cemetery, Aisne, France [details below].

Context (Western Front 26 August 1917): "British capture enemy positions east of Hargicourt (north-west of St. Quentin) on front of over one mile to depth of 0.5 mile. Enemy recapture post lost on 24 August. French make progress on right bank of Meuse, reaching outskirts of Beaumont."

1911 Census (Family)
Church End, Arrington, Cambridgeshire.
William Gray Collin, b1845

[1]

Head
M
M
Bricklayer, aged 66
Wimpole, Cambridgeshire (PR = Arrington)
Jane Collin, b1852

[2]

Wife
F
M
Aged 59
Arrington, Cambridgeshire
(PR = Wimpole)
Harry Collin, b1884
Son
M
S
Gardener (Domestic),
aged 26
Arrington, Cambridgeshire
Louisa Collin, b1888
Daughter
F
S
Aged 23
Arrington, Cambridgeshire
[1) William Grey Collin, born Arrington, baptised 16 February 1845 at St Nicholas, Arrington, son of William and Jane of Arrington.
[2] Jane Collin [née Bullen], born Wimpole, baptised 30 November 1851 at St Andrew's Church, Wimpole, daughter of William Bullen and Caroline of Wimpole.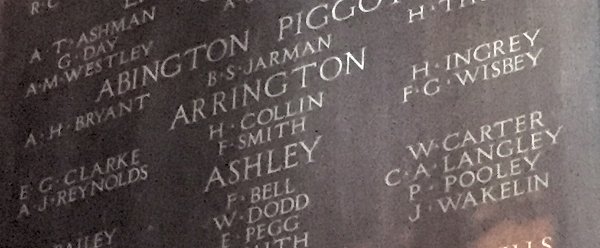 Cambridgeshire County War Memorial in Ely Cathedral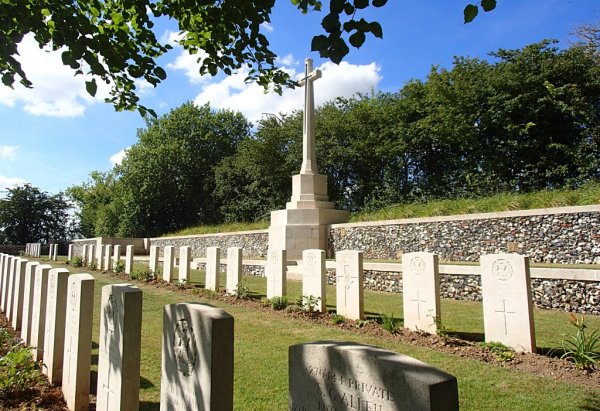 Private Harry Collin:
Grave: plot 1, row B, grave 13.
Cemetery: Hargicourt British Cemetery, Aisne, France.
Hargicourt is a village about 16 kilometres north-west of St Quentin and about 3 kilometres west of the main road from St Quentin to Cambrai. The cemetery is at the western end of the village.
Hargicourt was occupied by British troops in April 1917, lost on the 21st March 1918, and recaptured by Australian troops on the 18th September 1918. The Hargicourt British Cemetery was begun in May 1917, and used by fighting units until March 1918; some further burials were made in September and October 1918. It was largely used by the 34th Division, under the name of Hargicourt Quarry Cemetery (derived from the quarry across the railway line).
There are now over 300, 1914-18 war casualties commemorated in this cemetery. Of these, over 30 are unidentified and a special memorial is erected to a United Kingdom soldier known to be buried among them.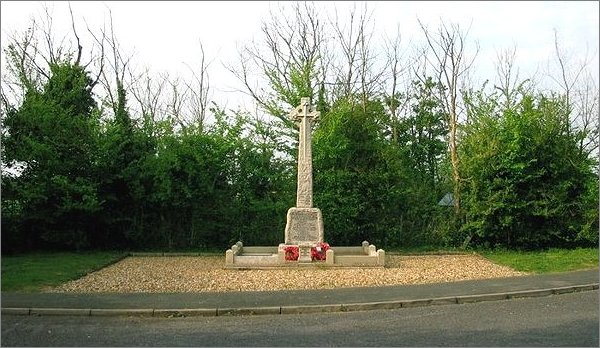 The Wimpole and Arrington War Memorial pictured in 2011
© Photographed by Lorraine and Keith Bowdler
The servicemen and women are listed under the Parishes of Arrington or Wimpole
as shown on the Cambridgeshire County War Memorial in Ely Cathedral.
War Memorial research by Steve Odell.

The War Memorial Project would welcome any additional information, research,
photographs or memories of Harry Collin for this page.
Please contact the website.
This page was last updated on: 12 July 2020.