A local history and genealogy site for Wimpole, a village and parish in South Cambridgeshire.
Curated by Steve Odell.



William Randell Bullen
In Celebration of a Life
The Wimpole and Arrington War Memorial.
A local history and genealogy page for the Parish of Wimpole.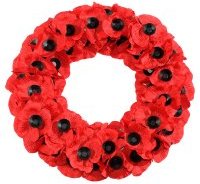 In memory of
William Randall Bullen
Private 5835462. 11th Battalion, Suffolk Regiment
(Wimpole)
Died: Thursday 21st October 1943, aged 34

.
Prisoner of War on the Burma-Siam Railway.

- Lest We Forget -
Born: 20 July 1909 Whaddon, Cambridgeshire.
Married: Winifred Marguerite Wilkin (1906-2000) in Cambridge,
during the last quarter of 1940, no known children.
Died: Thursday 21st October 1943, aged 34.
How Died: Prisoner of War on the Burma-Siam Railway.
Theatre of War: Far East.
Medals: 1939-1945 Star and the Pacific Star.
William Randall Bullen also appears on the Roll of Honour for the Parish of
St Lukes, Cambridge
Family Information:
William Randall Bullen was the seventh child of George Bullen (born in Wimpole) (1864-1933) and Ellen Bullen, nee Munns, (born in Orwell) (1874-1955), and husband to Winifred Marguerite Wilkin (1906-2000)(married 1940) of Cambridge. He was brother to Leonard, Olive, Victoria May, Edgar George, Alfred, Sidney, Marjorie and Ruby.
In the 1891 Census, William's father George was Head of Household at South[ern] Lodge in Wimpole and his profession was listed as 'Agricultural Labourer'. In the 1911 Census, the family was living at 13 Bridge Street, Whaddon and William Randall Bullen was one year old.
In the 1939 England and Wales Register, 30-year-old William was living at 18 High Street, Chesterton, giving his occupation as Goods Receiving Clerk.
Military History:
The 11th Battalion was lost during the fall of Singapore [February 1942] so it can be assumed William Randall Bullen was captured by the Japanese and became a Prisoner of War at this time. Approximately 620 of the Battalions were taken prisoner and many died later working on the notorious Burma-Siam Railway.
Sale of Medals:
William's medals were auctioned by Lockdales Ltd on the 23 January 2016. The catalogue entry for Lot 708 read: "WW2 Casualty group 1939-45 Star, Pacific Star, War Medal to 5835462 Pte William Randall Bullen 11th Bn Suffolk Regt. Died 21/10/1943, Buried Kanchanaburi War Cemetery. Lived Gilbert Street, Cambridge. Lot also includes original named Casualty Medal Slip and named box of issue". The auctioneer's suggested value was between £160.00 to £170.00 and the group was sold at £180.00.
The Burma-Siam Railway (Death Railway)
"The notorious Burma-Siam railway, built by British, Australian, Dutch and American prisoners of war, was a Japanese project inspired by the need for improved communications to maintain the large Japanese Army in Burma. During its construction more than 16,000 prisoners of war died - mainly of sickness, malnutrition and exhaustion - and were buried along the railway.
An estimated 80,000 to 100,000 civilians also died in the course of the project. Two labour forces, one based in Siam and the other in Burma worked from opposite ends of the line towards the centre. The Japanese aimed at completing the railway in 14 months and work began in October 1942. The line, 424 kilometres long, was completed by December 1943."
At the end of World War II, 111 Japanese military officials were tried for war crimes for their brutality during the construction of the railway. Thirty-two of them were sentenced to death.
The Burma Siam Railway (CWGC)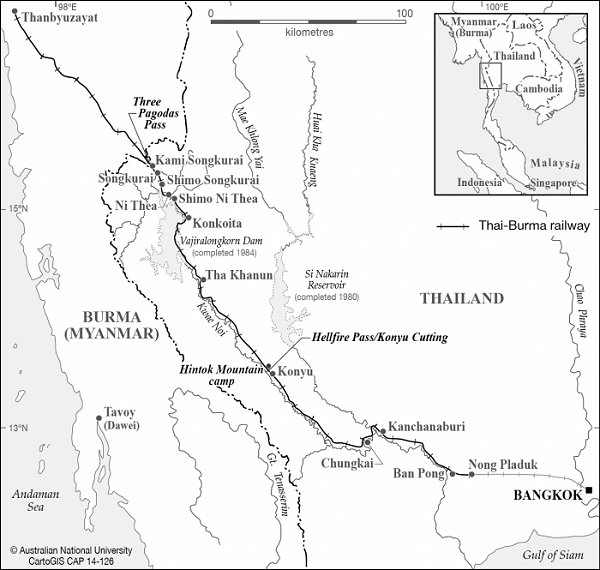 Kanchanaburi War Cemetery is 129 kilometres west-north-west of Bangkok in Thailand. It is only a short distance from the site of the former 'Kanburi', the prisoner of war base camp through which most of the prisoners passed on their way to other camps. The Cemetery was created by the Army Graves Service and the graves of those who died during the construction and maintenance of the Burma-Siam railway (except Americans, who were repatriated) have been transferred from the camp burial grounds and solitary sites along the railway into three war cemeteries. There are now 5,084 Commonwealth casualties of the Second World War buried or commemorated in Kanchanaburi.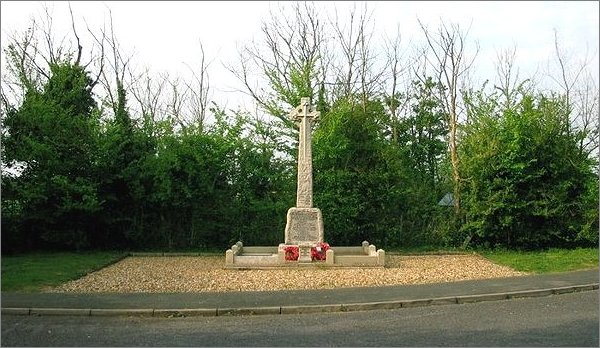 The Wimpole and Arrington War Memorial pictured in 2011
© Photographed by Lorraine and Keith Bowdler
The servicemen and women are listed under the Parishes of Arrington or Wimpole
as shown on the Cambridgeshire County War Memorial in Ely Cathedral.
War Memorial research by Steve Odell.

The War Memorial Project would welcome any additional information, research,
photographs or memories of William Randell Bullen for this page.
Please contact the website.
This page was last updated on: 05 October 2019.